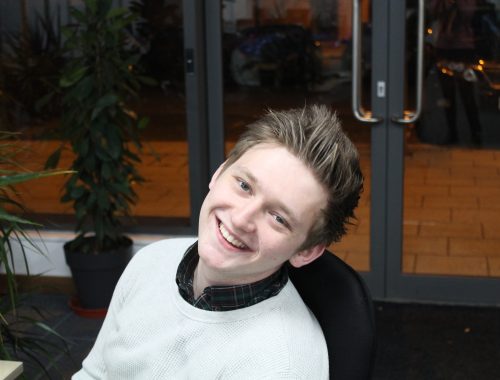 Trustee
Nate is a civil servant on the Fast Stream programme and is currently based in the Department for International Trade, where he is leading on a project to create an International Trade Profession and upskill Civil Servants and increase the UK's negotiation capability by March 2019. Nate is our youngest trustee, but has had many roles that range across recruitment, sales, the civil service, going all the way back to his first job at 16 putting price tags on clothes in a warehouse.
Nate has a passion for equality and social justice and is no stranger to getting stuck in with voluntary work. Before university, he spent seven months volunteering at the Citizens Advice Bureau to provide help to those in society who need it most. Throughout his time at University he became the Publicist and later President of the University LGBTQ+ Society where he founded a fortnightly charity slam-poetry night to raise money for homeless LGBTQIA individuals, hosted a 12-part series of academic lectures, organised various vigils and remembrance events to commemorate tragedies like the Pulse Massacre or mark national days such as Transgender day of remembrance, and more. Whilst also at University, he helped to create the University of Exeter LGBT staff network, co-founded the '#WeAreAllExeter' campaign, an initiative designed to tackle prejudice on campus, spoke on regional and national radio on a variety of topics, and appeared at a number of public speaking engagements and debates to raise money for charity or promote social justice.
Another cause close to Nate's heart is the progression of children from lower socioeconomic backgrounds to University. Nate was the first in his immediate family to go to University and has been involved in a number of projects to promote the viability of university for those who, by reason of their background, may feel that is simply not an option.
Nate's always looking for more opportunities to give back and get involved, so do get in touch if you have an opportunity you feel he may be interested in.