All Events
30 Year Celebration – National Coming Out Day
Event Details
Date:
Time: between 11AM and 2PM
Location: Aberdeen, Craigievar House, Howemoss Avenue
Details

:
Join us as we celebrate the 30th anniversary of the National Coming Out Day (NCOD). NCOD was founded in 1988 by Robert Eichberg and Jean O'Leary. This is an annual day to raise awareness of coming whilst also raising awareness of the LGBT community and civil rights movement.
 Most people think they don't know anyone gay or lesbian, and in fact everybody does. It is imperative that we come out and let people know who we are and disabuse them of their fears and stereotypes"
– Robert Eichberg, in 1993
 Hosting the event will be Navita Atwal, the CEO of the Equality Council UK.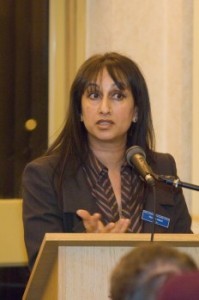 Navrita is an Equality expert, plus a great believer in creating a society where people can feel free to work, live, learn, enjoy without the fear of hate crime or discrimination.  Navrita has devoted many years to this work and says that continuous work is still needed to ensure that good practices established through the various movements over many years are not lost through ignorance or complacency.
Light refreshments will be available.
To secure a reservation for this event please Email: Aberdeenhub@centricprojects.org